Iridescent Green Fish on Reclaimed Wood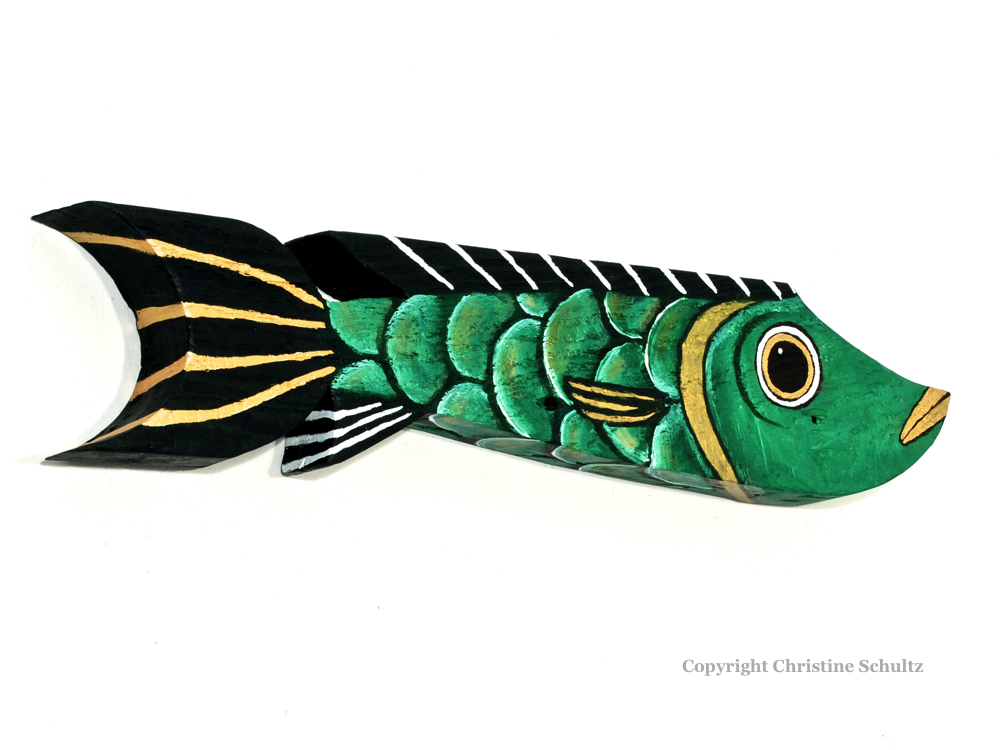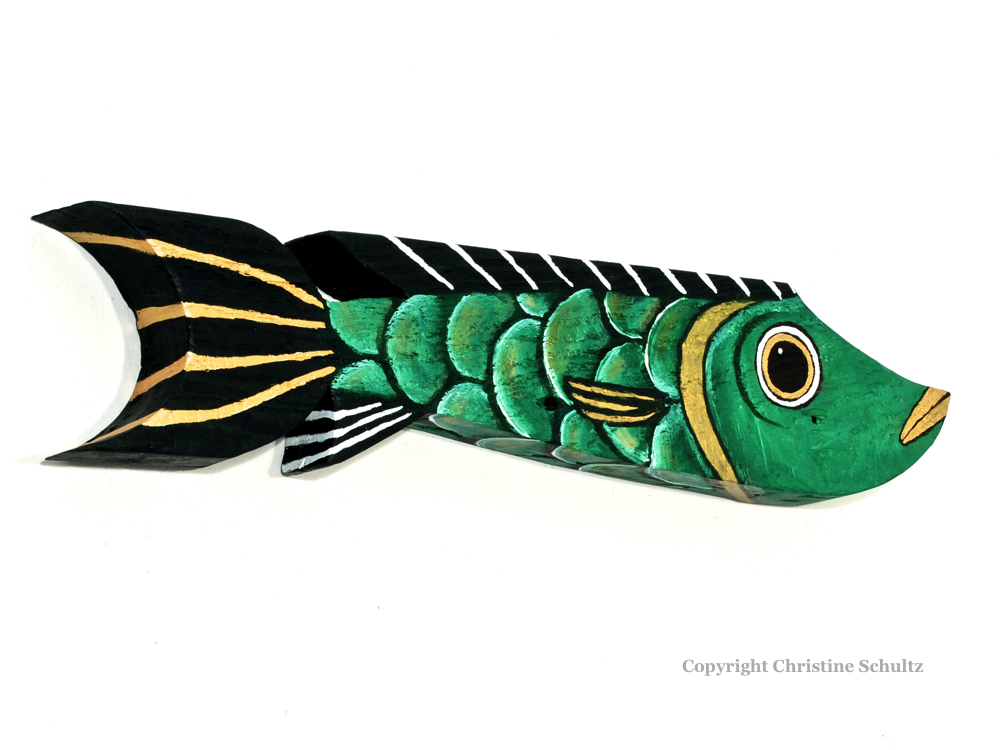 sold out
Iridescent Green Fish on Reclaimed Wood
Dimensions: 26.5" long x 5" tall x 2" thick. Weighs 4 pounds.
This green wood fish was handmade by Marc Deloach from cypress he salvaged in the Mississippi Delta. I, Christine Schultz, hand-painted it in iridescent green and gold acrylic paint. It'll add a pop of color to any wall. No two are the same. This listing is for one.
Special Features: This iridescent green fish is over two feet long. He has a gold eye, lips, and gill. His tail and fins are forest green with white or gold stripes. I painted the shiny green scales with gold highlights over a forest green base to create depth. He's made of salvaged cypress with some textures that show the wood's history. The two-inch edges are painted to create a multi-dimensional effect. He's a real catch, ready to ship.
On the back: Marc nailed a notched metal piece over a drilled, inletted circle, so that the fish will hang flush to the wall from a nail or screw head. You can see the original reclaimed cypress on back. My signature, Christine Schultz, is there, as well.
Hang this fish anywhere--in a dining room, kitchen, kids' room, over a doorway or stairway, in a bathroom or bedroom, covered porch, lakehouse, or wherever you'd like a pop of color and whimsy. One is great. Groupings are even better.
Care and handling: While these fish are fun and durable, they're not meant as playthings for kids or to last outside directly in the weather. However, a covered porch is fine. We're happy to custom make fish. Just ask.