Reclaimed Wood Queen Bed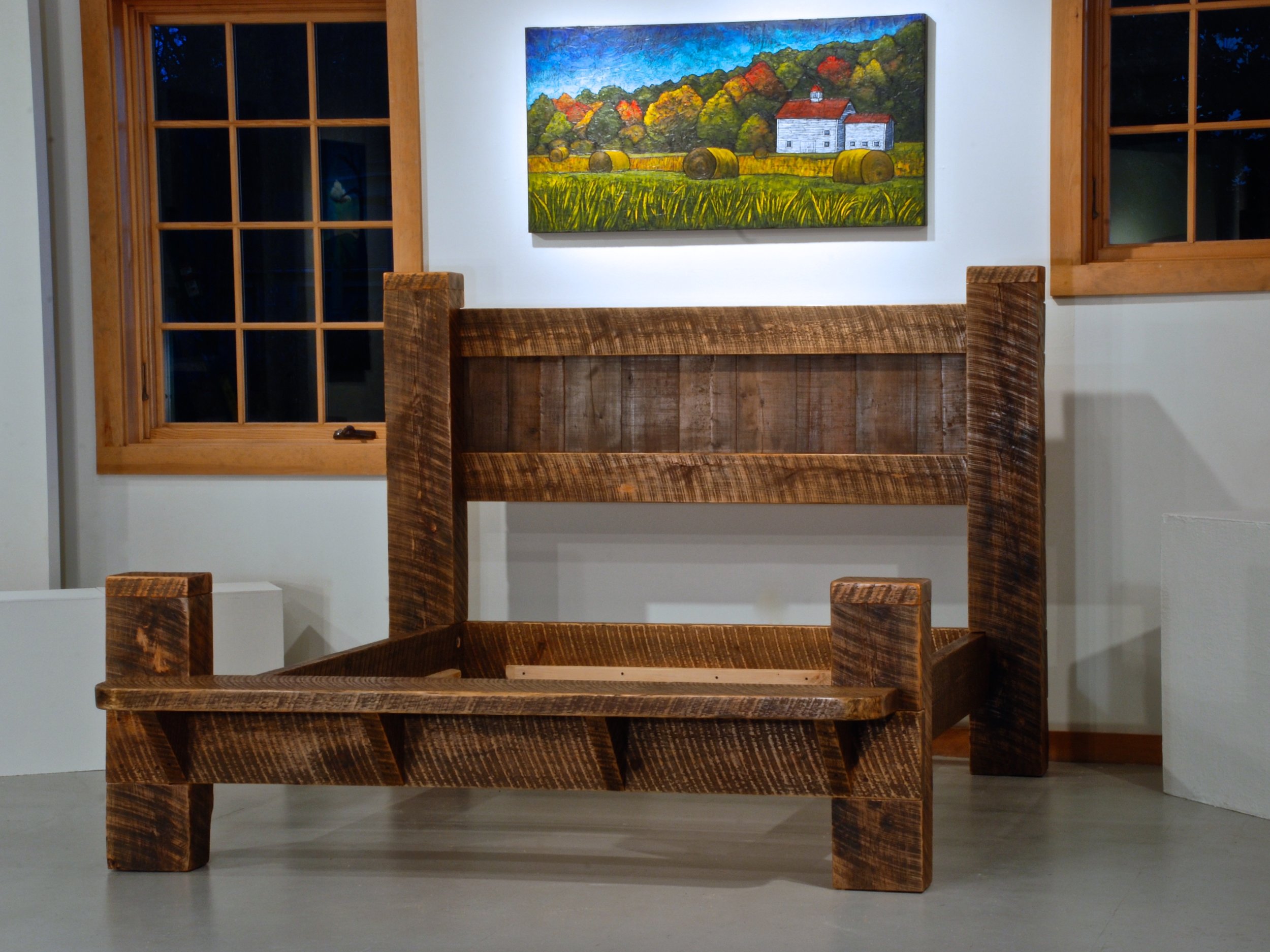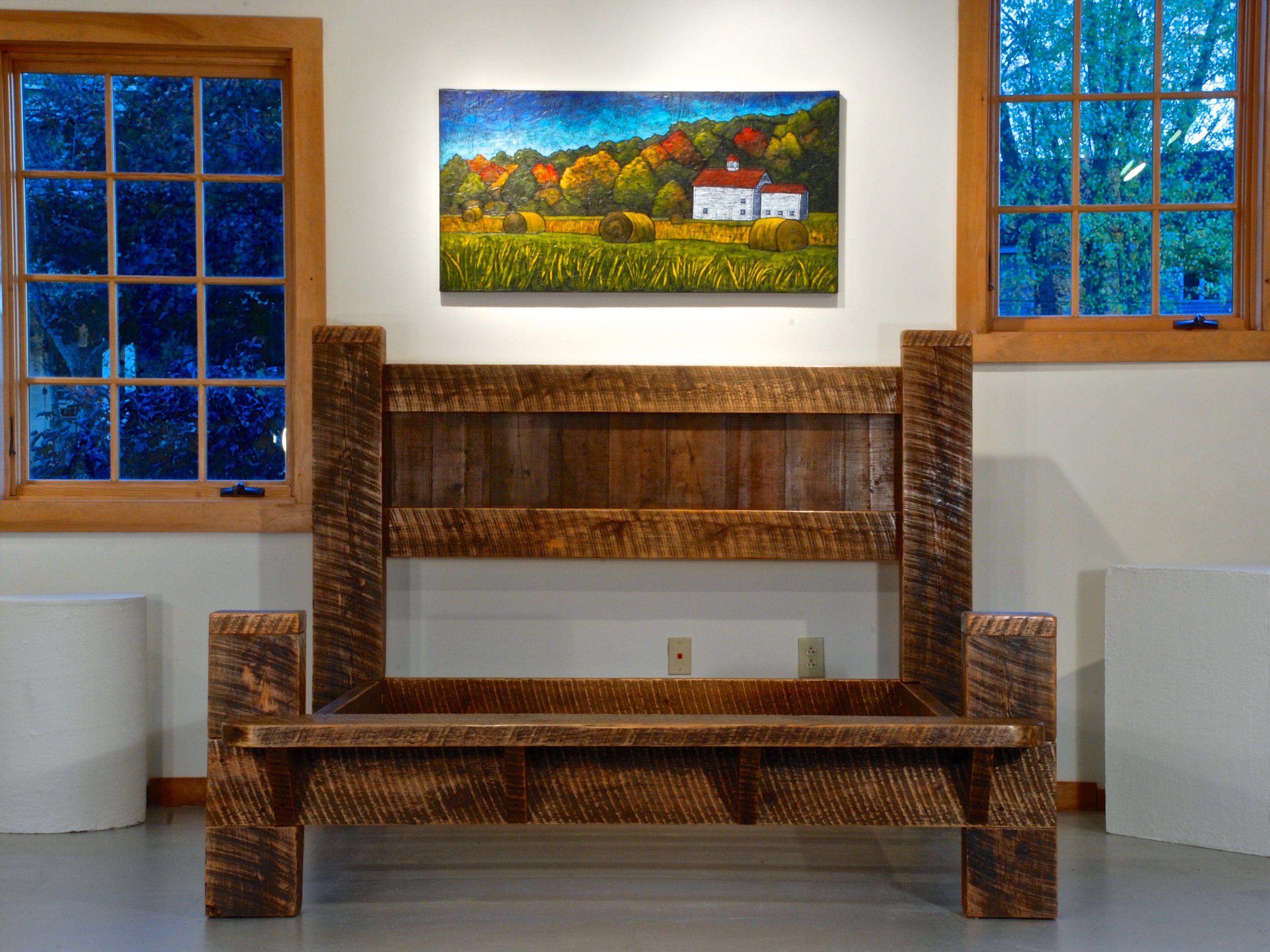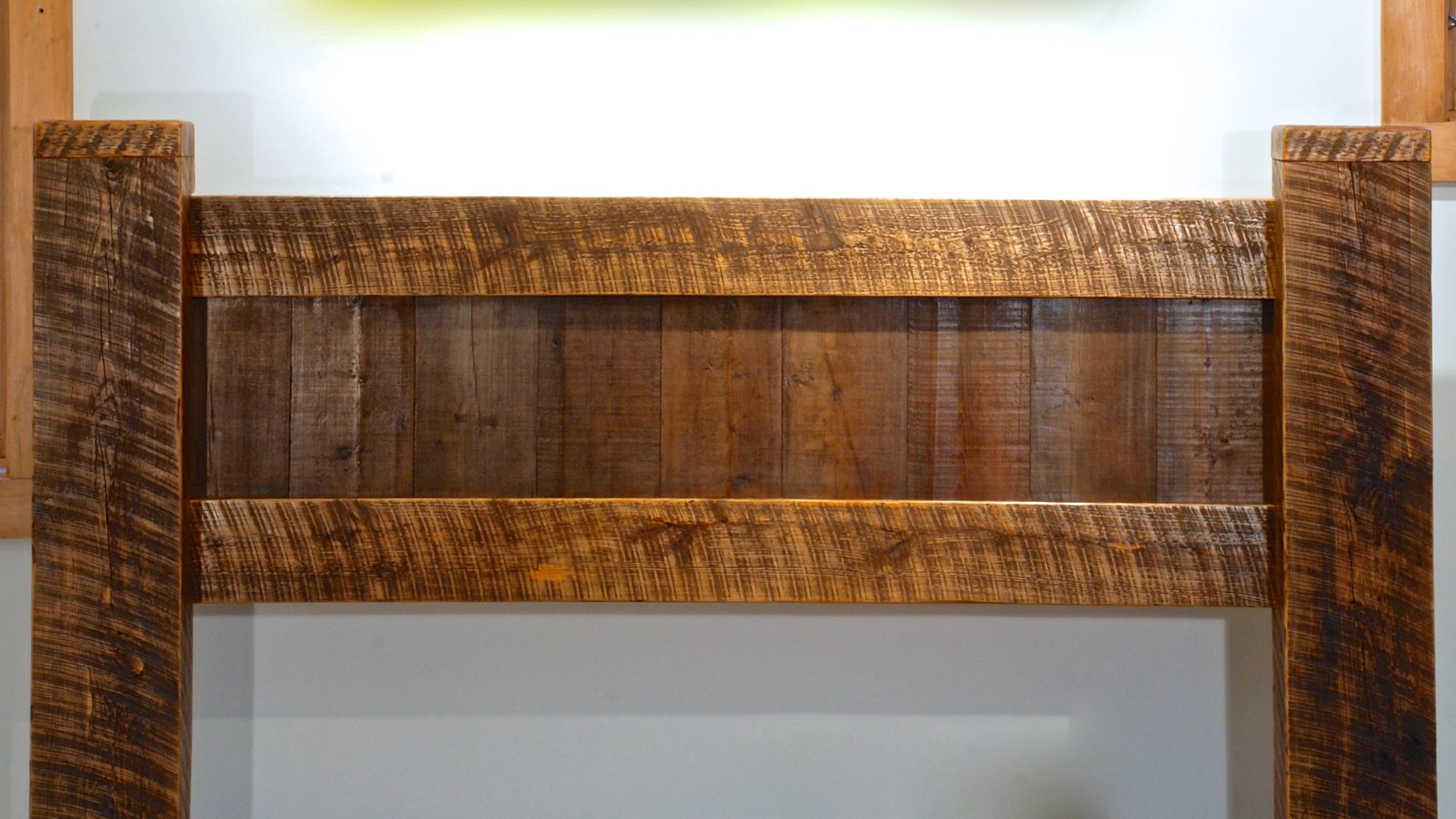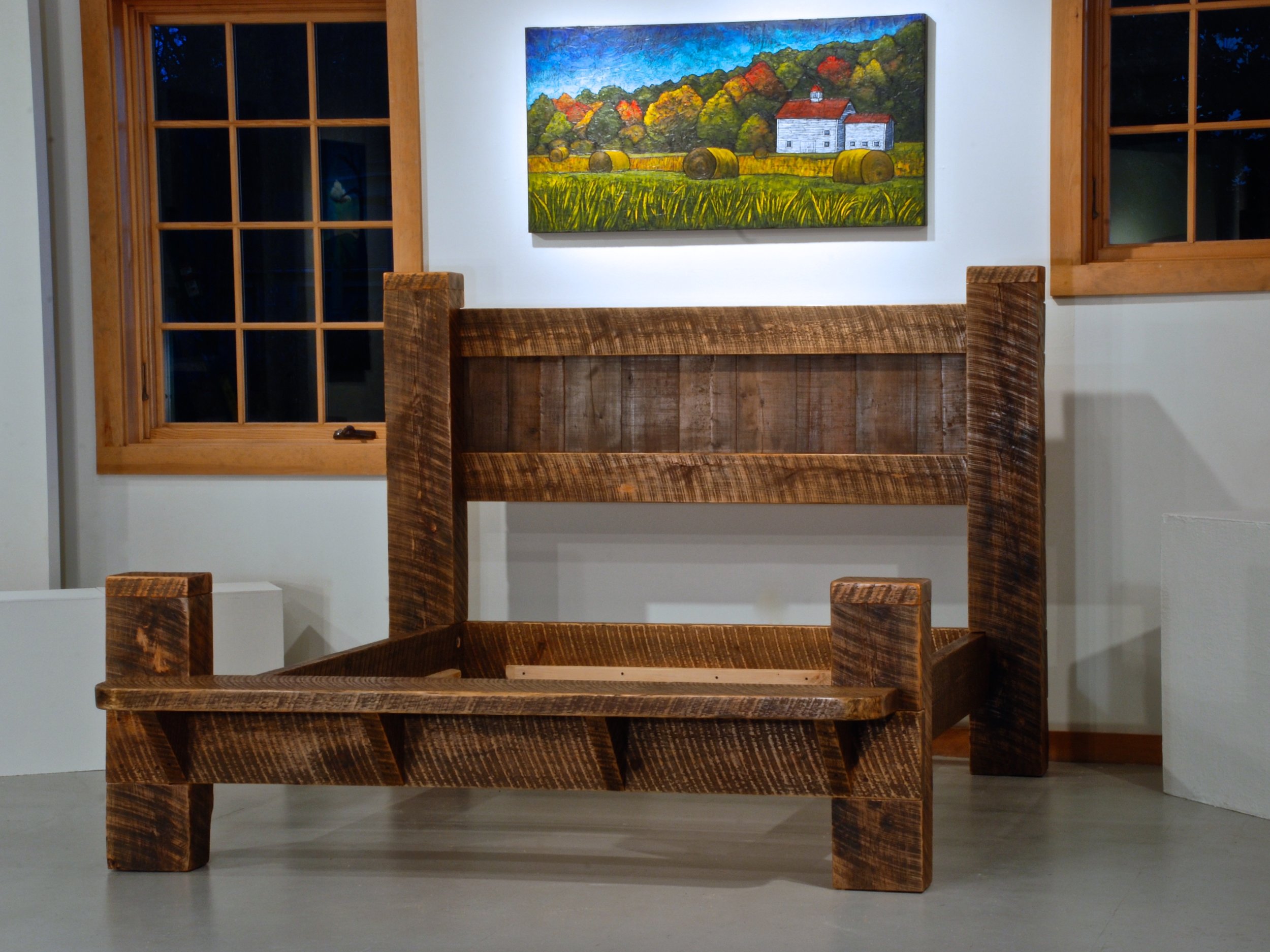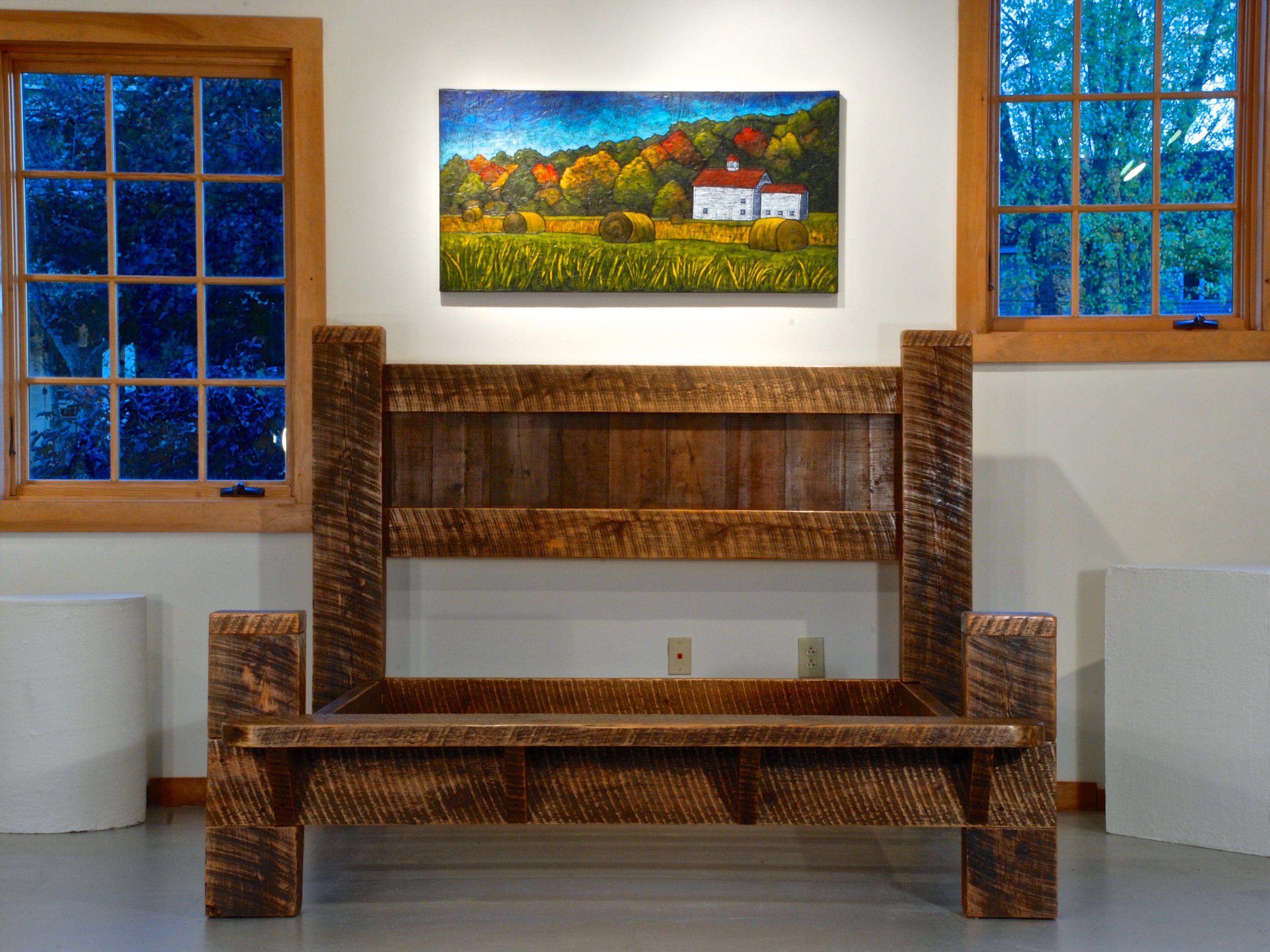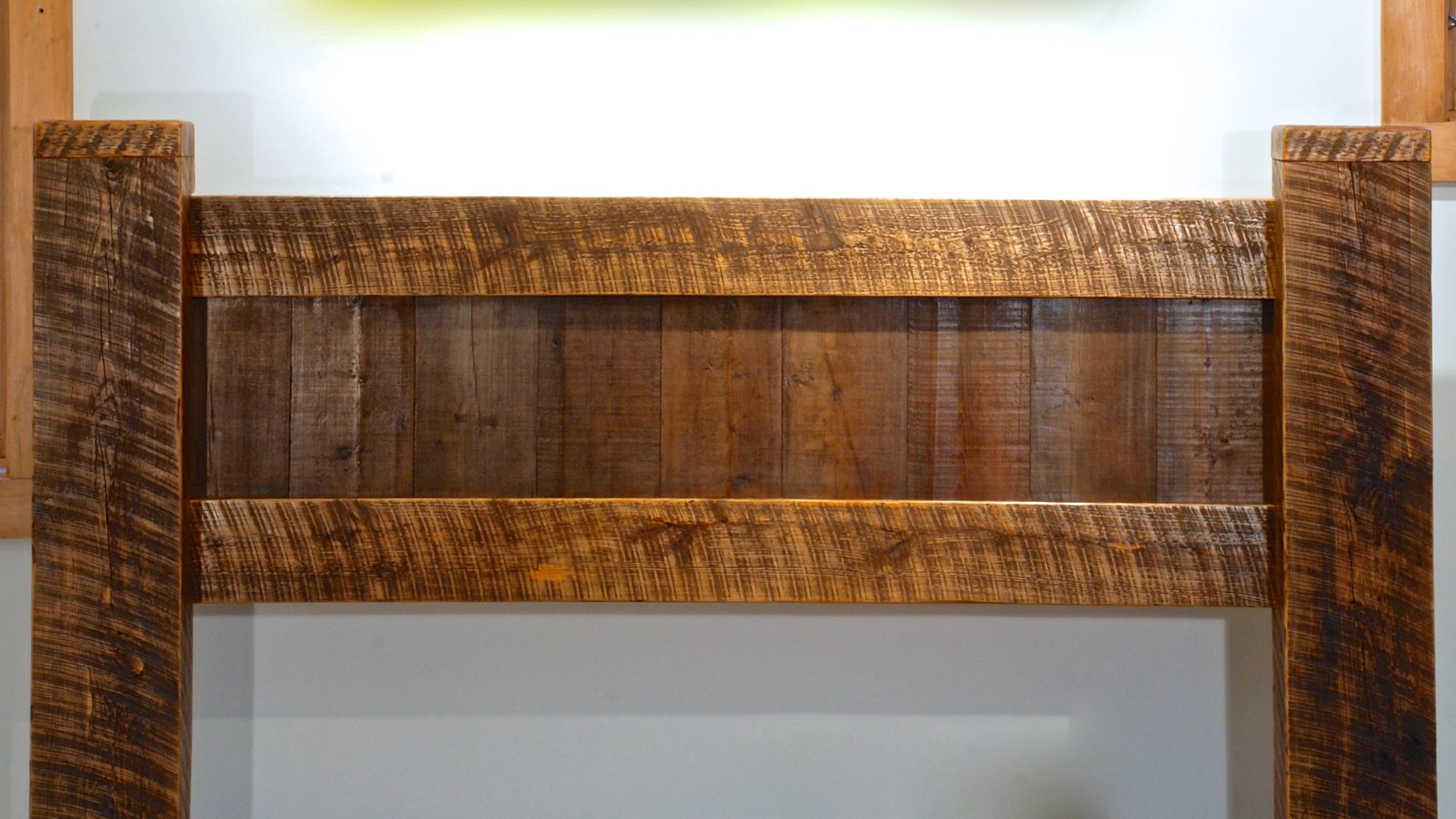 sold out
Reclaimed Wood Queen Bed
Dimensions: 94" long x 76" wide x 57" tall. The footboard bench is 12" wide. Fits a queen-size mattress and boxspring.
Marc Deloach hand built this impressive queen-size bed from reclaimed spruce wood. The headboard is made of soldiered spruce boards that are a light chocolate brown. It's framed by thicker caramel-colored spruce boards and posts featuring dark brown curved sawmarks that are original to the timbers. The sideboards are triple-bolted at each corner to the headboard and footboard. The three slats are also screwed on each side to ensure a solid night's sleep. Marc added his signature benchseat to the footboard; a great spot for putting on your shoes or throwing extra pillows...and also keeps your covers from migrating off. The bench footboard makes this essentially two pieces of furniture in one. He finished the bed with a matte tung oil and hand wax. It's smooth to the touch. His signature is branded underneath.
Shipping: Delivery cost is dependent on your location. We like to deliver and set up the beds ourselves if possible, but can also crate and ship the disassembled parts with instructions. Call 662-234-7958 or email us at info@taylorarts.com for shipping prices. If you're in the Poultney, Vermont area contact us for pick-up or delivery. Marc is also happy to custom make furniture for you. Just ask.